Description
Edit
Witch Knight is a title given to Fae warriors who were skilled in both magic and melee. The Witch Knights came from the House of Vengeance, according to The Cradle of Winter.
During the events of Kingdoms of Amalur: Reckoning the Fateless One encounters the following notable Tuatha Witch Knights:
In the Tuatha army Witch Knights serve as commanders, leading legions into battle or coordinating the war effort.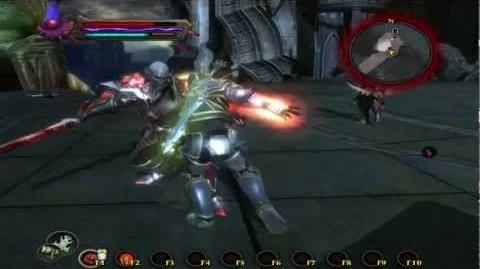 Ad blocker interference detected!
Wikia is a free-to-use site that makes money from advertising. We have a modified experience for viewers using ad blockers

Wikia is not accessible if you've made further modifications. Remove the custom ad blocker rule(s) and the page will load as expected.