Breaking news to all KoA fans! Just announced today is the newest DLC pack for
Kingdoms of Amalur: Reckoning
, entitled Teeth of Naros.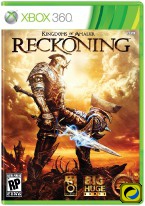 The expansion will feature the forgotten land known as the Teeth of Naros, named after an ancient troll god. Players will also run into the Kollossae, a devout race of giants.
Also included in the DLC is the new city of Idylla, that floats above the Teeth of Naros. The city will feature more than 20 side quests and a new race. There will also be five new massive dungeons in addition to three new Twists of Fate, nine new armor sets, six new shields and 18 new unique weapons.
The Teeth of Naros will be released on April 17th. It will be available on Xbox Live for 800 points or on PlayStation Network, Origin and Steam for $9.99.
Does the new DLC for Kingdoms of Amalur sound exciting? Will you be getting it? Let us know in the comments!
Ad blocker interference detected!
Wikia is a free-to-use site that makes money from advertising. We have a modified experience for viewers using ad blockers

Wikia is not accessible if you've made further modifications. Remove the custom ad blocker rule(s) and the page will load as expected.