Tuatha Robes
Durability
41
Armor Rating
107
Rarity
Set Item
Type
Robes
Requirements
Sorcery 28
Effects
+30% Mana Regen per Sec
Tuatha Robes
is an
armor piece
in
Kingdoms of Amalur: Reckoning
.
Description
Edit
Common robes worn by Tuatha mages of some importance when out in the field of battle.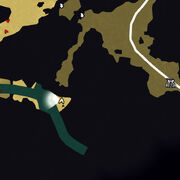 Chest behind a waterfall in The Keening. It must be accessed via an unmarked path next to the jump point by the Fallen Hall. The chest also contains Tuatha Shoes.
Tuatha Armor Set provides the following Bonuses:
2 Pieces: +20% Elemental Resistance
3 Pieces: +25% Mana
4 Pieces: +2 Mana Regen per Sec
Ad blocker interference detected!
Wikia is a free-to-use site that makes money from advertising. We have a modified experience for viewers using ad blockers

Wikia is not accessible if you've made further modifications. Remove the custom ad blocker rule(s) and the page will load as expected.