Privateer's Leggings
Durability
25
Armor Rating
142
Rarity
Set Item
Type
Leggings
Requirements
Finesse 38-43
Effects
+5% Crit Damage
+5% Health
Privateer's Leggings
is an
armor piece
in
The Legend of Dead Kel
DLC
.
Description
Edit
These leggings are part of the privateer's uniform worn by deadly seafaring mercenaries that hunt down and deal with pirate threats. These seagoing warriors are skilled in the ways of sabotage, assassination, and sea and land survival.
+5% Critical Hit Damage
+5% Health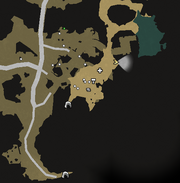 See bugs on the main DLC page for The Legend of Dead Kel. Multiple copies of this armor can be found, each upgraded to the Fateless Ones level at the moment of looting.
Privateer's Armor Set provides the following bonuses:
Ad blocker interference detected!
Wikia is a free-to-use site that makes money from advertising. We have a modified experience for viewers using ad blockers

Wikia is not accessible if you've made further modifications. Remove the custom ad blocker rule(s) and the page will load as expected.