Ad blocker interference detected!
Wikia is a free-to-use site that makes money from advertising. We have a modified experience for viewers using ad blockers

Wikia is not accessible if you've made further modifications. Remove the custom ad blocker rule(s) and the page will load as expected.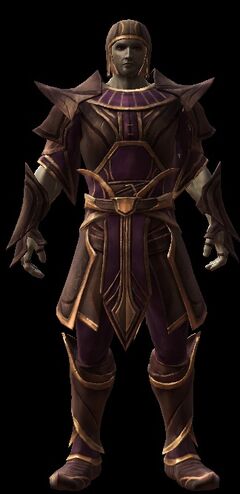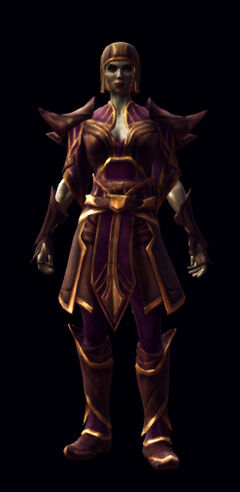 Enke, a Gnome enchanter, crusaded against necromancers, and prepared these relics to protect him from their undead servitors.
Enke's Robes

Durability:

Defense:

Requirements

Might

Finesse

Sorcery

0
0
43

+30% Mana Regen per Sec

-15% Mana Costs
Enke's Cowl

Durability:43

Defense:76

Requirements

Might

Finesse

Sorcery

0
0
38
+15% Mana Regen per Sec
+25% Damage Resistance vs. Undead
Enke's Handwraps

Durability: 43

Defense: 40

Requirements

Might

Finesse

Sorcery

0
0
38
+10% Mana Regen per Sec
-25% Equip Requirements
Enke's Shoes

Durability:41

Defense:27

Requirements

Might

Finesse

Sorcery

0
0
28
+10% Mana Regen per Sec
+20% Ice Damage
Set Bonus
Edit
| Pieces : | Bonus : |
| --- | --- |
| 2 | -35% Mana Costs |
| 3 | +30% Mana |
| 4 | +15% Fire Damage |
| 4 | +15% Ice Damage |
| 4 | +15% Lightning Damage |
Total Stats
| | |
| --- | --- |
| Durability: | Defense |
| 41-43 | ? |
Requirements
| | | |
| --- | --- | --- |
| Might | Finesse | Sorcery |
| 0 | 0 | 0 |
+65% Mana Regen per Sec
+15% Fire Damage
+35% Ice Damage
+15% Lightning Damage
-50% Mana Cost
+30% Mana
25% Damage Resistance vs. Undead
-25% Equip Requirements