Cyf Cadyr is an NPC in Kingdoms of Amalur: Reckoning.
Description
Edit
I've got armor and the wife's got blades. I'd steer clear of her, though. She's in a mood. Always.
Cyf Cadyr is a Dokkalfar armor merchant and husband to Marisal Cadyr. Together they own the Pride of Pryderi shop, in the city of Rathir.
As an armor merchant, Cyf sells armor as well as the following components:
He can always be found tending his shop, the Pride of Pryderi, within Lower City.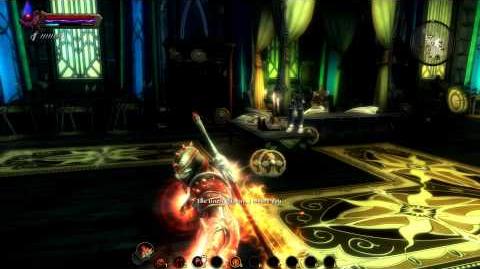 Cyf Cadyr is sometimes known to have glitched audio, resulting in some rather humorous sounding conversations with himself, as this video shows.
Ad blocker interference detected!
Wikia is a free-to-use site that makes money from advertising. We have a modified experience for viewers using ad blockers

Wikia is not accessible if you've made further modifications. Remove the custom ad blocker rule(s) and the page will load as expected.