Brigand Hall Caverns
Basic Info
Located in
Lorca-Rane
Type
Cave
Quests
Brigand Hall Caverns is a location in Kingdoms of Amalur: Reckoning.
Background
Edit
Brigands' Hall Cavern is one of the locations in the game Reckoning. It is home to evil creatures known as the Niskaru. The Niskaru are known for using chaos magic.
Description
Edit
Characters
Edit
The following NPCs can be found here:
Several things of note can be found in this region.
Lootable:
Edit
Skeleton 1x
Red Legion Corpse x9
Chest x2
Locked Chest (Average) x1
Warded Chest (Average) x1
Warded Chest (Easy) x2
Reagents:
Edit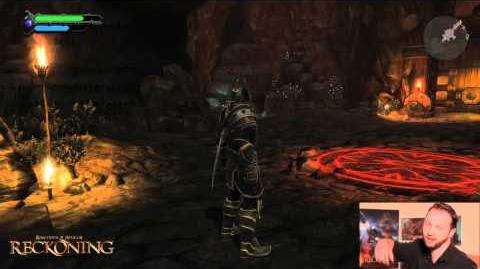 Ad blocker interference detected!
Wikia is a free-to-use site that makes money from advertising. We have a modified experience for viewers using ad blockers

Wikia is not accessible if you've made further modifications. Remove the custom ad blocker rule(s) and the page will load as expected.